In the beginning of May, AKVA group's department at Jæren moved in to new premises at Kverneland Business Park. AKVA group Bryne has now become AKVA group Klepp.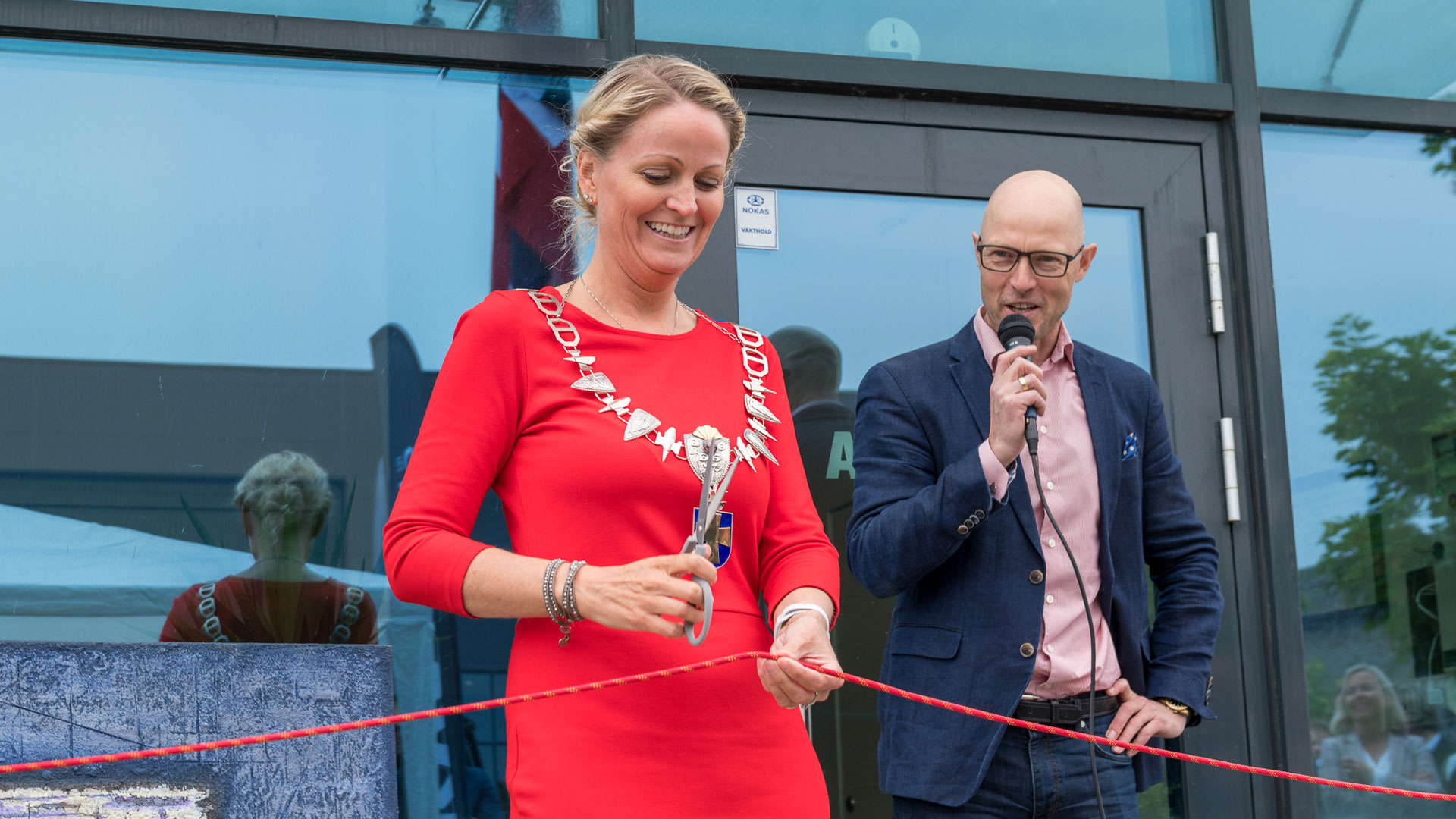 The Major of Klepp municipality, Ane Mari Braut Nese, had the pleasure of officially opening the new building.

"We were very happy to learn that AKVA group would remain at Jæren and not least that they chose to make Klepp municipality their new home base. Congratulations with the new building!," said the Major of Klepp municipality, Ane Mari Braut Nese, enthusiastically before cutting the winch rope that was tied up in front of the building for the occasion.

Employees, neighbours, suppliers, customers and other invited guests were gathered for the official opening of AKVA group's new building at Kverneland Business Park in Klepp municipality. The company moved here in the beginning of May after having outgrown its previous facilities at Bryne. The modern premises include production facilities, warehouse, workshops and offices, and houses more than 90 employees.

"We are very happy to have a new and future-oriented building, well adapted for development of new technology, efficient production and good collaboration across departments. New and pleasant surroundings have a positive effect on the working environment and we now have room to continue growing," says a very pleased Operations Manager, Ola Hausken.

After a few well-chosen words from the Major, the Operations Manager and Developer Per Steinar Lothe, the guests were invited inside for snacks, mingling and not least a tour of the new facilities.

AKVA group's department at Klepp has its original from the invention of the first central feeding system for fish farming, which was released to the market in 1980. Delivery of feeding systems remains a vital part of the business at Klepp, but over the years the company has also started assembling cameras, sensors, feed spreaders and other related technology. The Klepp office is also houses several group functions, like finance, sales and marketing.



AKVA group's new visitor address is Plogfabrikkvegen 11, 4353 Klepp Stasjon, Norway (all images: Bjørn Aakre/AKVA group).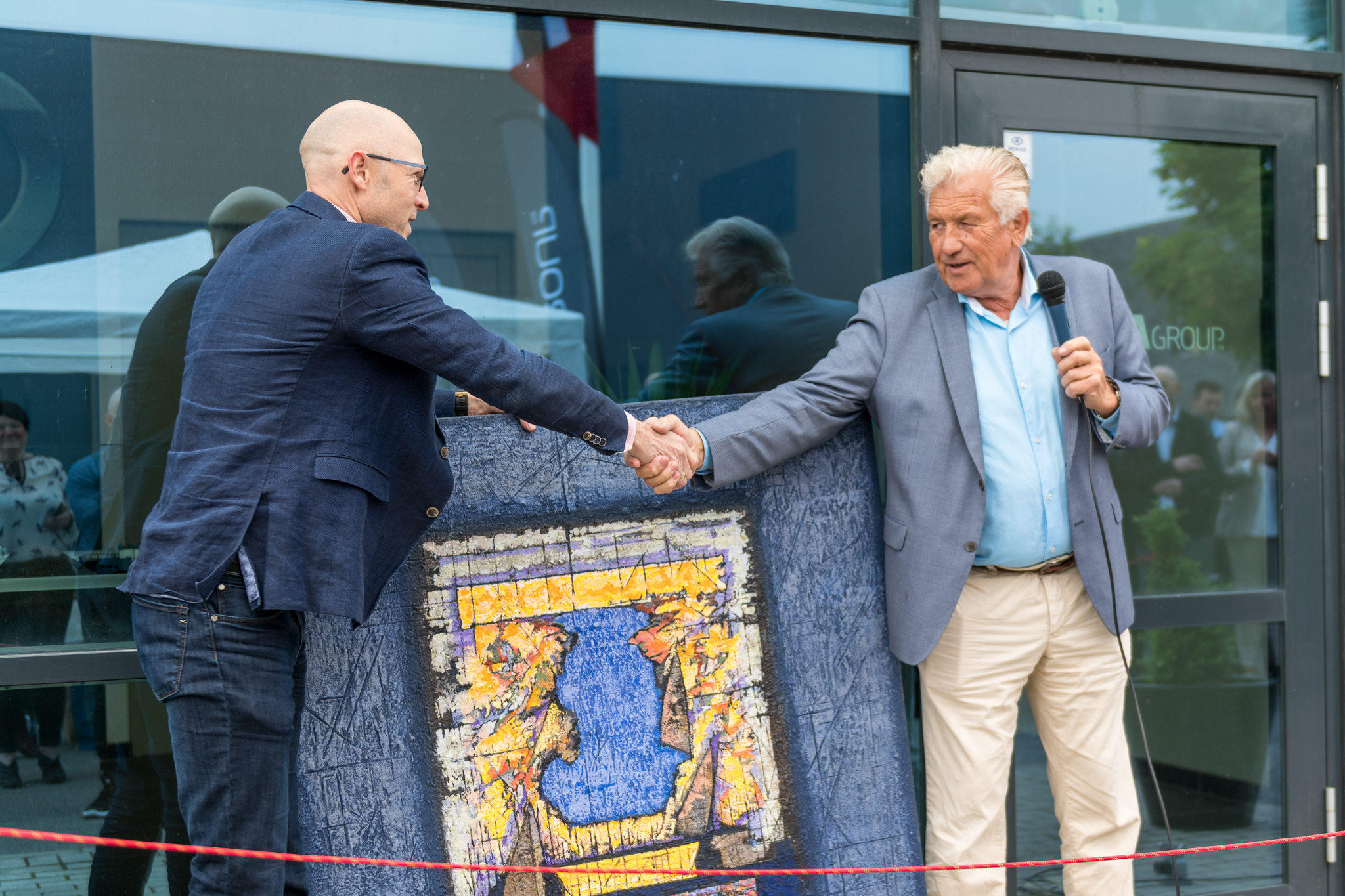 Developer Per Steinar Lothe gave AKVA group an impressive painting by Helge Skaret as a handover gift.



Employees and invited guests gathered in the building's cafeteria.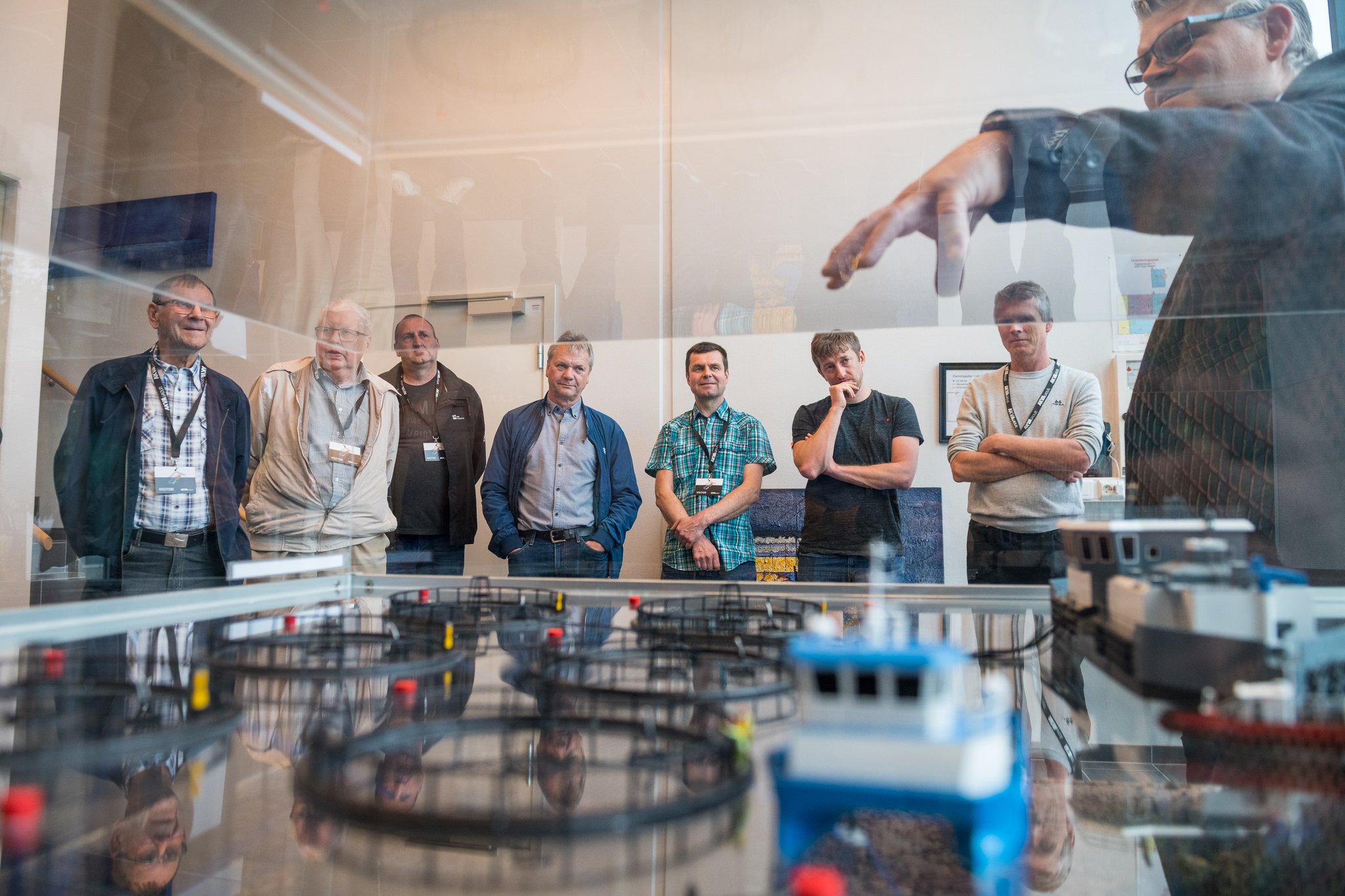 The guests were also invited on a tour of the premises.



The new building houses modern and efficient production facilities.



More than 90 employees works at AKVA group Klepp.